Evaluation Finds Value of K-Club for Research Career Development
---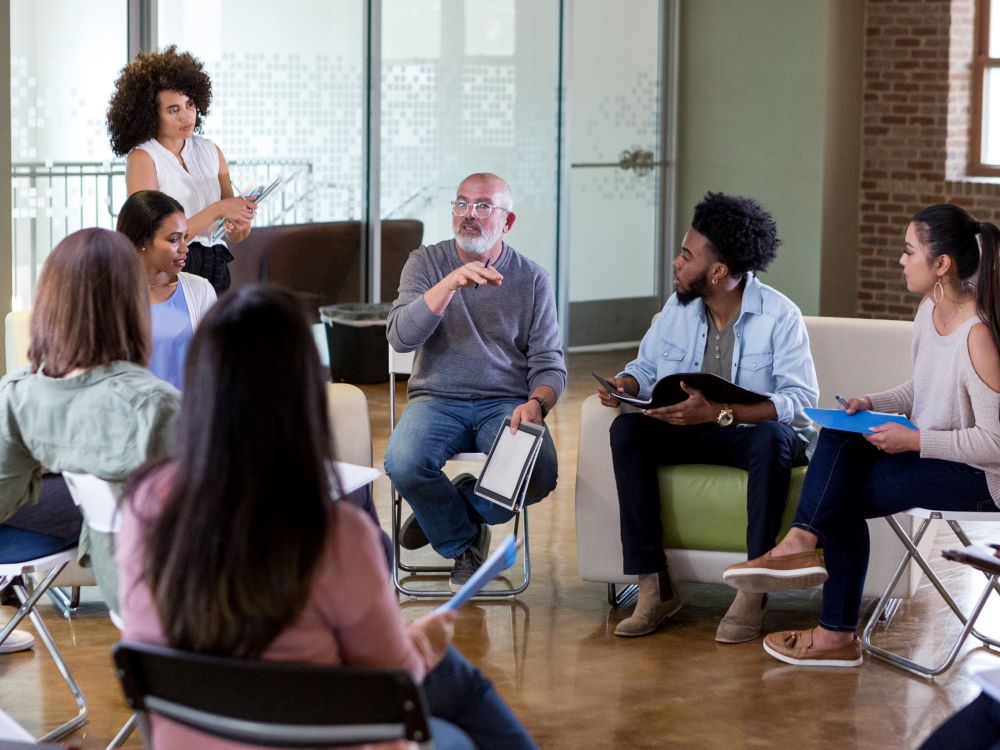 The Georgia CTSA Evaluation & Continuous Improvement (ECI) program recently published an evaluation of the Emory and Children's K-Club program, including an assessment of the career development needs of health science researchers from their own perspectives. Findings highlight the success and value of the K-Club program and provide guidelines for improving and expanding career development offerings.
Established in 2009, K-Club is an educational forum to assist fellows and faculty with developing successful career development award applications (e.g., NIH K series awards or similar). With support from Emory Department of Pediatrics and Children's Healthcare of Atlanta and co-sponsors - Emory Department of Medicine, Center For AIDS Research (CFAR) and Georgia CTSA, the K-Club holds regular lunchtime seminars on the second Monday of each month during the academic year. Various topics pertaining to the conception, development, submission, and post-award process of career development awards are addressed through presentations, panels, or group discussion, with active participation by attendees. Sessions are carefully designed to convey valuable information and support a lively discussion among invited speakers and attendees.
K-Club is co-led by Stacy S. Heilman, PhD, assistant professor, Emory Department of Pediatrics and Children's Healthcare of Atlanta and Georgia CTSA MSCR scholar Andi L. Shane, MD, MPH, MSc, professor, Division of Infectious Disease, Emory Department of Pediatrics. The K-Club leadership utilizes participant feedback to improve and grow the program, including a formal evaluation and focus group assessment conducted by the Georgia CTSA ECI team and published in the Journal of Investigative Medicine. This study was designed to seek targeted input from early-career mentees and mentors to inform and expand future career development programming to augment the K-Club.
Across the career span, health science researchers need training and support to effectively pursue independence in their research careers. The authors of this evaluation aimed to better understand the needs of health science researchers who are building careers and to develop recommendations for effective career development programming that would serve to enhance and build on the existing K-Club resource. Between 2016 and 2019, the authors conducted a multi-method quantitative and qualitative evaluation of the needs of early-career faculty pursuing research careers. Authors used post-session satisfaction surveys to assess the value of the current K-Club seminar and then collected in-depth views on career development needs and interests through a series of focus groups conducted with health science researchers at three career stages: early career, award-seeking junior faculty; mid-career faculty who have obtained some extramural funding; and senior faculty who serve as mentors for early/mid-career faculty.
Participants who attended the K-Club strongly endorsed the program in supporting their career goals, including reporting on numerous grant awards attained in part thanks to participation in the K-Club. Focus group participants described specific areas for program expansion that would add value across career stages, including: more flexible training options, conducted in smaller group settings with immediate feedback provided; more formalized training and resources for senior research mentors; and in-depth guidance on grantsmanship and individualized pathways to research independence. The authors propose program development guidelines for helping researchers achieve independence and sustain innovative health science research endeavors. Findings indicate that a broad-reaching, K-Club style educational seminar can serve as a valuable foundation supporting professional development, and the addition of enrollment based, small-group grant writing programs, delivered across diverse platforms and meeting targeted individual needs in grantsmanship and mentoring are likely to be well-received and to heighten career development success.
Leaders of K-Club anticipate by listening to the needs of health science researchers who are building independent research careers, they will be able to optimize expansions of career development programming and support career growth for talented junior faculty, in turn supporting the growth of top-quality health research. The evaluators hope other institutions will also be able to use these findings to adopt successful career development resources.
The K-Club thrives on the support of faculty contributors and young investigator participants. Sessions are open to all with an interest in acquiring funding for research via career development awards and other related funding mechanisms. Typical attendance includes, on average, 80 faculty, fellows and other interested research staff. The next upcoming session will feature Georgia CTSA Pediatrics Program Director Anne Fitzpatrick, PhD, RN, CPNP, MSCR, presenting 'Grant Writing 101: The Nuts and Bolts', April 12, 2021, from 12:00 - 1:00 PM ET via Zoom.
The Georgia CTSA is a statewide partnership between Emory, MSM, Georgia Tech, and UGA and is one of over 60 in a national consortium striving to improve the way biomedical research is conducted across the country. The consortium, funded through the National Center for Advancing Translational Sciences (NCATS) and the National Institutes of Health's Clinical and Translational Science Awards, shares a common vision to translate laboratory discoveries into treatments for patients, engage communities in clinical research efforts, and train the next generation of clinical investigators.