Georgia CTSA Clinical Research Centers Provide Critical Support for Challenge Studies Including Flu and Shigella
---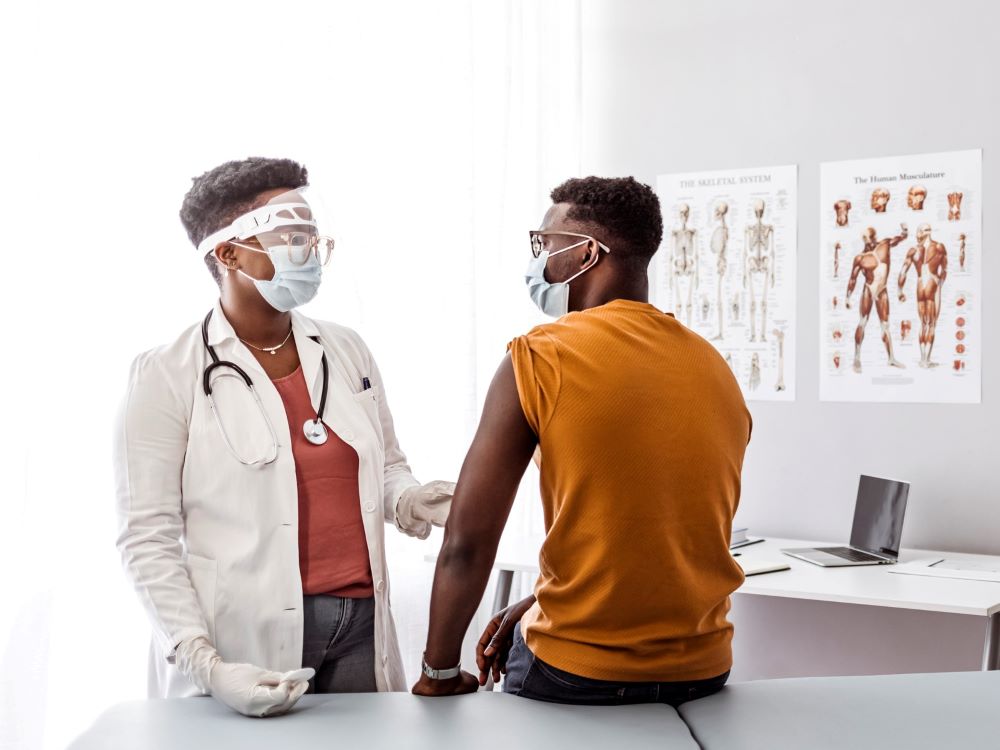 "Georgia CTSA Clinical Research Centers are absolutely essential to the success of any NIH study, especially ones that are fairly complicated, such as the challenge study," says Nadine Rouphael, MD, MSc, Professor of Medicine, Division of Infectious Diseases, Emory, and Director of the Hope Clinic, the clinical arm of Emory Vaccine Center. "I think without the GCRCs' support, we would not have been in a place where a human challenge study could be done."
Over the past decade, Dr. Rouphael has maintained a long-standing partnership with the Georgia CTSA Clinical Research Centers (GCRCs) with respect to performing and completing her ongoing clinical trials. Most recently, two of those clinical trials include her important work on the Influenza Human Challenge Model study, examining how the immune system responds to the flu virus (H3N2) during and after infection and how the flu virus is transmitted in the environment, as well as the Phase 2 Shigella Vaccine and Challenge study, testing a Phase 2 experimental vaccine against the Shigella bacteria, a common bacterial cause of diarrhea worldwide.
"Georgia CTSA Clinical Research Centers have supported these clinical trial studies by interacting with the hospital leadership, getting the flow nurses trained in the research, and helping us do the in-service and lab processing," remarks Dr. Rouphael. "The GCRCs' staff troubleshoot and assist us with any needs we might have during the study period, as well as before and after the challenge stay."
The Influenza Human Challenge Model study provides several benefits to traditional models and can advance scientific understanding of influenza infection, the efficacy of influenza vaccination, and the benefits of influenza therapy. Ultimately, discoveries from the influenza challenge model could decrease the morbidity and mortality associated with influenza.
For the Phase 2 Shigella Vaccine and Challenge, both the Hope Clinic of Emory University and the Cincinnati Children's Hospital Medical Center Vaccine Research Center are study sites. This study will enable researchers to test a Shigella vaccine.
Dr. Rouphael and her team work with the GCRCs on both an inpatient and outpatient basis. Through her devoted interest in infectious disease, she has led a multitude of important research studies related to antimicrobial resistance, vaccine and therapeutic clinical trials, vaccine delivery methods, translational research on innate immunity and systems biology, immune aging, correlates of protection, and controlled human challenge models.
Looking toward the future of possibilities for additional infectious disease studies, she shares, "We're looking to establish Emory as a center for human challenges, whether it's influenza, whether it's shigella, whether for the norovirus that we did before, but also pertussis."
"If we could continue our partnership with the GCRCs to make us a center of excellence for human studies, that would ultimately be the goal," adds Rouphael. "I think without them, we would not have been a place where a human challenge study could be done."
About Georgia CTSA Clinical Research Centers
Georgia CTSA's multi-site Georgia CTSA Clinical Research Centers (GCRCs) is a multilayered, flexible, and geographically distributed network created to meet the needs of translational and clinical investigators from Emory University, MSM, UGA, Georgia Tech, and Children's Healthcare of Atlanta (Children's). The GCRCs offers dedicated space and a variety of resources ranging from core laboratory services, coordinator services, and a bionutrition unit to support the research process at a subsidized cost. Clinical sites, including nursing services, are located at Emory University Hospital, Grady Memorial Hospital, UGA, MSM, Children's, and Emory University Midtown.